Discover more from Updates at Antiverse
Engineering the future of Drug Discovery. Antiverse's media platform for all of our latest updates, press releases, and news.
Antiverse and GlobalBio, Inc. extend collaboration to advance antibody cancer therapeutics
Two antibodies showing high specificity for PD-1 are now progressing to preclinical development as checkpoint inhibitors in oncology.
Cardiff, UK and Massachusetts, US, 11 October 2023: Antiverse Ltd (Antiverse), a biotechnology company developing a computational antibody drug discovery platform, and GlobalBio, Inc. (GlobalBio), an antibody engineering company developing methods to engineer improved and more developable therapeutic antibodies, today announced they will be extending their collaboration to advance immune checkpoint inhibitors in cancer therapy. The initial collaboration successfully resulted in the generation of a panel of anti-PD-1 antibodies with diverse binding and functional profiles, with two candidates from this panel now entering preclinical development. 
The collaboration leveraged Antiverse's proprietary AI-driven Antibody Discovery platform, which uses state-of-the-art machine learning techniques and advanced cell line engineering to develop antibodies for challenging drug targets, alongside GlobalBio's ALTHEA semisynthetic libraries for the discovery and optimisation of antibody-based therapeutics.
Through selection rounds using recombinant human PD-1 as a selector, more than 300 clones were tested for their ability to bind human PD-1 and PD-1 orthologs of mouse, dog and cynomolgus. Among these clones, over a hundred were demonstrated to be positive binders to PD-1, with several dozen showing high specificity for human PD-1 and/or cross-reactivity with mouse, dog and cynomolgus orthologs. The best-performing clones were converted to antibody isotypes to minimise toxicity. 
Several antibodies exhibited the ability to block PD-1:PD-L1 and PD-1:PD-L2 interactions in ELISA assays and Jurkat cells, and some promoted expression of Interferon-gamma in a mixed lymphocyte reaction co-culture assay. Antibodies D6, highly specific for human PD-1, and D13, cross-reactive with dog PD-1 and related variants, are now progressing to preclinical development in an extension of the collaboration.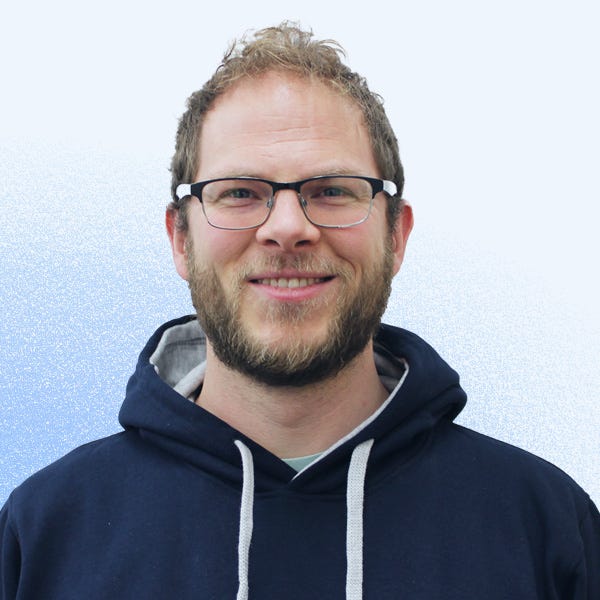 Ben Holland, Co-founder and CTO of Antiverse, said:
"This agreement further validates our AI-driven drug discovery platform, successfully generating a panel of anti-PD-1 antibodies, with at least two potential candidates entering preclinical development. Through these innovative collaborations, Antiverse strives to accelerate the identification and development of novel antibody therapeutics for cancer, reducing drug discovery timelines and costs. We aim to continue to 'open up' the druggable antibody space."  
Dr Juan Carlos Almagro, Founder and CEO at GlobalBio, Inc., added:
"Antiverse's antibody discovery platform complements our libraries and antibody engineering capabilities well. Through this collaboration, we have highlighted an exciting new avenue for us to bring new antibody-based checkpoint inhibitors into the immuno-oncology market for treating cancers in both humans and animals."
For more information about Antiverse's antibody drug discovery platform, please visit: https://www.antiverse.io/#what-we-do
---
About PD-1
Antibodies targeting checkpoint inhibitors have revolutionised cancer therapy, with PD-1 (Programmed cell death protein 1) being one of the most successful targets for developing antibody-based drugs. PD-1 is expressed on the surface of T and B lymphocytes and transmits inhibitory signals upon binding to its ligands, PD-L1 and PD-L2, which are expressed on macrophages and dendritic cells. PD-L1/L2 are also highly expressed in various cancer cells, as a way of upregulating inhibitory signals, thus leading to immune evasion. Therefore, blocking the interaction between T and B cell PD-1 and tumour PD-L1/L2 with monoclonal antibodies enhances the anti-tumour activities of the immune system to destroy cancer cells effectively.
---
Media Contacts:
Antiverse
Name: Luke Bateman
Title: Marketing Coordinator
Email: luke@antiverse.io 
GlobalBio Inc. Contact
Name: Dr Juan Carlos Almagro
Title: Founder and CEO
Email: Juan.C.Almagro@globalbioinc.com.
---
Subscribe to Updates at Antiverse!
About Antiverse
Antiverse is an artificial intelligence-driven techbio company that specialises in antibody design against difficult-to-drug targets, including G-protein coupled receptors (GPCRs) and ion channels. Headquartered in Cardiff, UK and with offices in Boston, MA, Antiverse combines state-of-the-art machine learning techniques and advanced cell line engineering to develop de novo antibody therapeutics. With a main focus on establishing long-term partnerships, Antiverse has collaborated with two top 20 global pharmaceutical companies. In addition, they are developing a strong internal pipeline of antibodies against several challenging drug targets across various indications. For more information, please visit: https://www.antiverse.io
About GlobalBio Inc.
Relying on over 20 years of experience in the field of antibody engineering and supported in part by The National Science Foundation, GlobalBio, Inc. was founded in 2014 to develop methods to engineer better and more developable therapeutic antibodies. GlobalBio has developed proprietary methods to implement a family of semi-synthetic antibody libraries for discovery and optimization of fully human antibodies for therapeutic applications. Based on these state-of-the-art platforms and its antibody engineering capabilities GlobalBio has provided numerous discovery services to academic laboratories as well as small, medium and large Biotech companies. In parallel, GlobalBio has developed a portfolio of therapeutic antibodies for use in Immuno-Oncology, Oncology and Infectious Diseases. https://globalbioinc.com/Home/ 
---
Found this article interesting? Share it with your network!
To learn more about Antiverse and how we are engineering the future of drug discovery, visit our website antiverse.io and follow us on LinkedIn and Twitter.